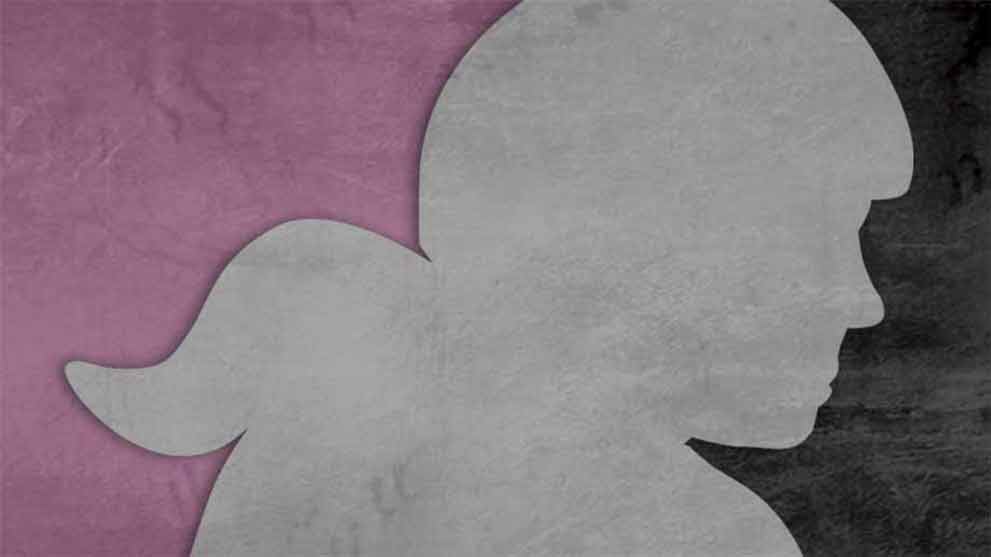 An open letter to ESPN (and to some extent, KFC) from Erica Vanstone and the WFTDA
Dear ESPN (and to some extent, KFC):
I am writing an open letter on behalf of my sport, women's flat track roller derby. I am issuing a kind but purposeful call-in of your network's treatment of my organization, the Women's Flat Track Derby Association (WFTDA). As a human in a position of leadership within the WFTDA, when I have made hurtful mistakes, I have had the good fortune of having some very amazing people in the community call me in to correct these mistakes, in an effort to make sports a welcoming place for everyone. The intent of this letter is to do the same for your networks, your programming staff, your marketing team and each of your employees.
ESPN8: #TheOcho is here!

Start your day off right with "DodgeBall: A True Underdog Story" on ESPN2 right now! pic.twitter.com/o7E9mJrM3a

— ESPN (@espn) August 8, 2018
From 2015 through 2017, the WFTDA was proud to broadcast several events on the ESPN3/WatchESPN platform, including our phenomenal International Championships events, for which our amateur athletes train year-round. Our 2015 International WFTDA Championships was the most watched event we had ever streamed, thanks in part to a nail-biting upset of Gotham's All-Stars from the resourceful Rose City Wheels of Justice, and because the flat track roller derby community viewed our inclusion in the programming of a major sports network as a sign that all of our hard work was beginning to pay off.
We were excited to continue this positive relationship with ESPN's digital platforms when we were approached about the idea of a live linear broadcast of our 2017 International Championships on the ESPN2 channel. This was a great opportunity for the sport, and the WFTDA immediately got to work. We made budgetary sacrifices in order to execute the broadcast, and recruited our loyal and dedicated roller derby sponsors to help us make it happen. The community was abuzz with pride as, for the first time, our hard-working athletes could tell their families to watch them on the worldwide leader in sports, ESPN.
On the morning of October 27, 2017, only nine days before the live broadcast was scheduled to happen, that all changed. After working nearly 60 days straight to secure all of the funding, production, skater input, officiating input, sponsorship ads, and more, we were told that ESPN would not be airing our event live.
The excuse I was given was that the network was on high alert because of its failed "Barstool Van Talk" enterprise – a show that was allegedly canceled because of its misogynistic undertones.
To linger on that for a moment, ESPN basically said they were cancelling a women's sport from live broadcast because of the actions of a handful of sexist men. Let that sink in, and you may understand why I needed to write this letter when I read the words "Seldom Seen Sports" and then saw women's roller derby on "The Ocho" schedule.
ESPN made it obvious that the WFTDA was an uncomfortable reach for them. During the course of our conversations, there was increased scrutiny and focus on the names of skaters and officials. Even after we were pulled from live broadcast, we continued to endure additional questioning about censoring the name of athletes and officials – and it was uncertain whether we could even broadcast live on ESPN3/WatchESPN, a platform we had been on several times over the last few years without so much as a peep.
Entering the weekend of the broadcast, our leadership was still mulling this over. In the basement of the Liacouras Center in Philly – a venue that we convinced to open its first-ever all gender bathroom for the weekend – a brave Bicepsual (and other supporters from Victorian Roller Derby League) confronted me about the extent of the censorship. Bicepsual's name was one of those under fire, and VRDL was rightfully upset.
What was the cost of all of this if we couldn't be ourselves?
Later that night we issued the following statement to ESPN:
If there is an FCC obscenity violation in place, the WFTDA is 100% committed to abiding by those regulations and guidelines. However, the WFTDA feels that banning the use of "Bicepsual" is discriminatory in its approach to our LGBTQ community members. If the assumption on behalf of ESPN is that "bisexual" is an indecent term, we disagree, and find this to be absolutely counter to everything we stand for. The skater in question was devastated by the implications that the sexual orientation of any of our athletes is problematic, and we will have to agree with that.  
ESPN took some time to consider our message, and allowed us to proceed with the live broadcast on ESPN3, with a taped version of the show running one week later on ESPN2 (which ended up with a not-too-shabby viewership on an NFL Sunday).
In light of this history, I hope you can understand why it is upsetting to the roller derby community to see future airings of our content being promoted with the use of phrases like "barely a sport," images of clumsy pseudo-athletes with chicken buckets on their heads, and scribbled lists that list our sport alongside activities such as wife-carrying, eating contests, and mascot challenges.
The roller derby community is not naive, ESPN. We know that you are a machine, driven by dollars and sponsors like KFC, who are probably thrilled to put their buckets over the heads of boxers in an effort to portray a "Seldom Seen Sport." What KFC might not know is that some of these sports are marginalized by the systems you perpetuate.  
Roller derby does not need ESPN to be legitimate. We started with a grassroots movement and have grown into an international athletic organization, all while sticking to our main principle of operating "by the skater, for the skater." Our highly trained athletes perform feats of endurance and strength every time they skate onto the track, and they are inspirations to members of the communities that they represent.  
For me personally, as a member of WFTDA leadership and a parent, I need only watch the children I coach in my local Junior Roller Derby Association program to know the value of what we have. I've watched young women enter roller derby lacking confidence, only to emerge as unstoppable blockers who take joy in owning the inside lines; I have seen a young boy introduce a transgender friend to his teammates, letting them know that this was a safe space and that roller derby is for everybody. Our membership is democratic and athlete-driven, we established standards and safety for the sport around the globe, and it is for all of these athletes, officials, announcers, and fans that we step forward now.
The WFTDA is not perfect. We have work to do to make our sport more inclusive for our community members of color, for transgender participants, for survivors of harassment and misogyny, for emerging regions of the globe with so little money that participants share skates to learn the sport.
But the value of what we have in roller derby transcends ESPN's perspective on what sport can and should be. You and other networks are the ones who need organizations like the WFTDA to legitimize you.
At ESPN and ESPNW, I have worked with some true allies and advocates for the sport of women's flat track roller derby. Some of those folks were laid off by ESPN; some of them remain, amid challenging odds, hoping to change the face of sports by pushing back against the idea of what sports should be.
In solidarity with those internal ESPN allies, and for the thousands of athletes, officials, announcers, and support staff worldwide, I am calling you in. I still stand by the words I wrote to you last November:
If ESPN2 is unhappy with our show … we will be disappointed, but mostly because of the missed opportunity that you have as a network, to make sports a more inclusive place for all viewers and athletes.
The fact that you view a day dedicated to coverage of roller derby and other established sports as a comedic event is discourteous and in bad taste. It is representative of a pattern of behavior and treatment that we can no longer look past. I am disappointed. #DoBetterESPN
Erica Vanstone (aka Double H)
Interim Executive Director
Women's Flat Track Derby Association