Welcome to Roller Derby!
If you're new to roller derby and the Women's Flat Track Derby Association (WFTDA), this page will give you all of the information you need about our sport and our organization.
---
Introduction to Roller Derby Gameplay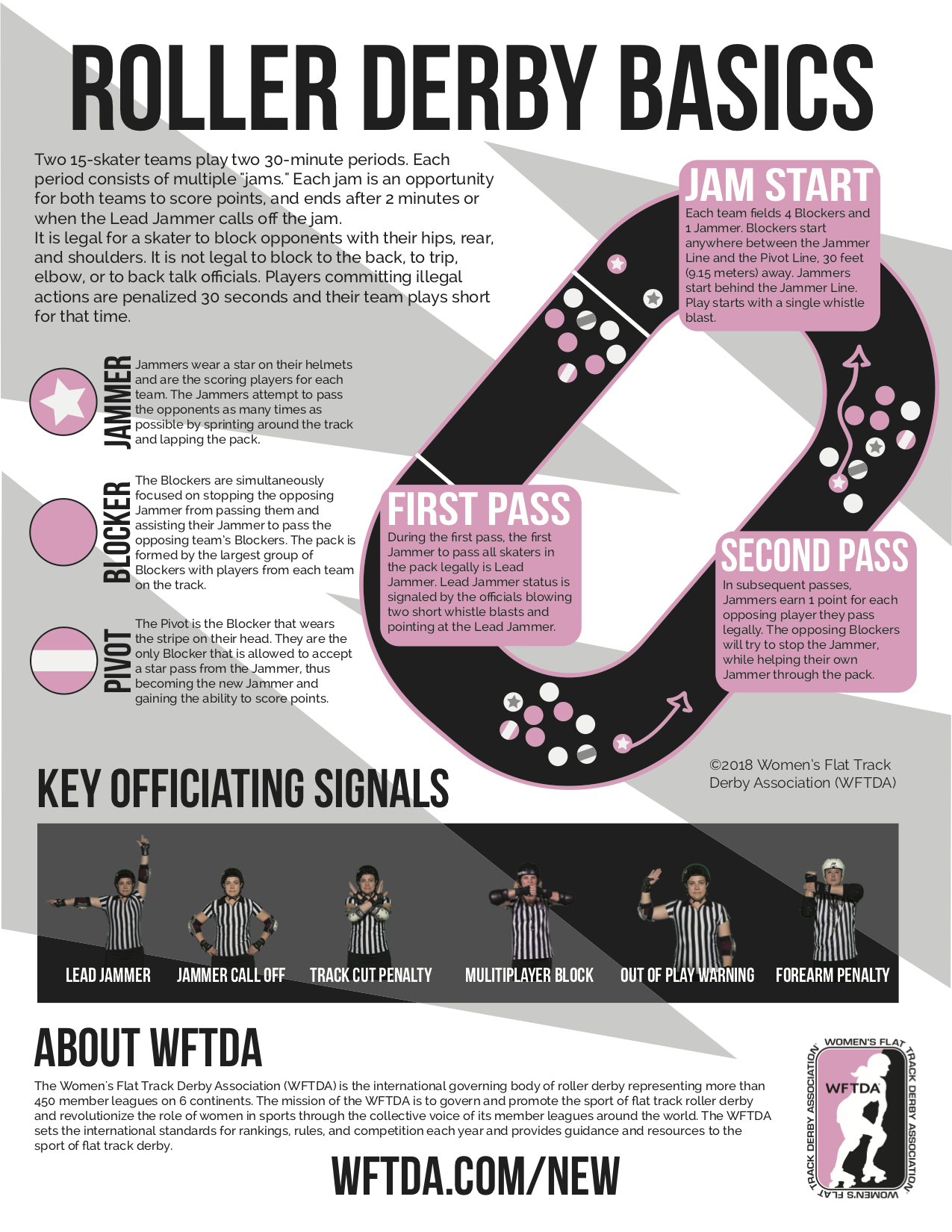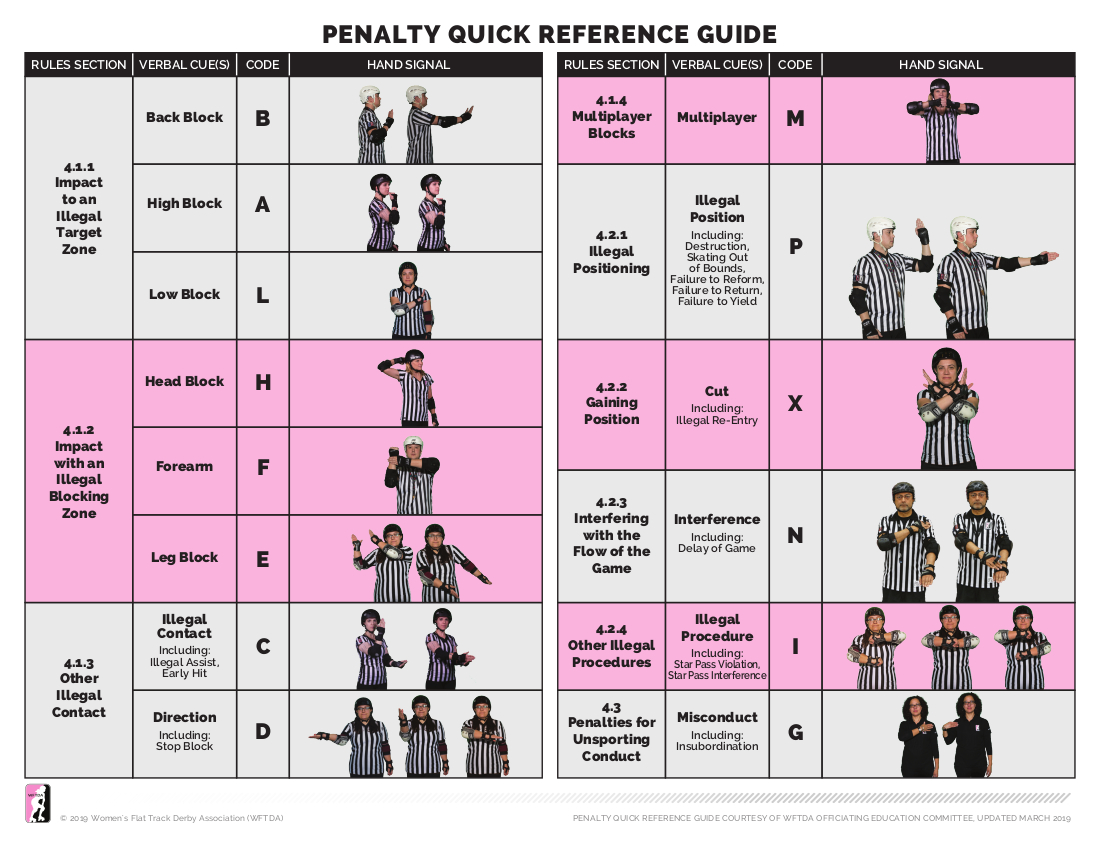 More About Roller Derby
The sport of roller derby was first conceived in the 1930s, and was played on a banked track and was popular in the United States until it fizzled out in the 1970s. In the early 2000s, modern women's roller derby got its start in Austin, Texas. Starting with the Texas Rollergirls, the game was adapted to be played without requiring a banked track, and flat track roller derby leagues began forming as businesses run by the same people who participate in the sport. The flat track version of roller derby spread like wildfire in subsequent years, as the ability to mark track boundaries on a skating rink floor or any venue with a flat surface large enough to fit a track, rather than building and storing a large banked track, made it possible to play the game just about anywhere. Today, there are hundreds of roller derby leagues worldwide, and the sport has evolved into a highly competitive sport played by some of the world's top athletes.
Most roller derby leagues are run entirely by their own members, with support from volunteers in their communities who help with everything from league management to extremely important game-day volunteers such as officials, announcers, medics, and photographers.
Where to Watch Roller Derby
Live and recorded broadcasts of WFTDA postseason tournaments and other roller derby events can be found on our roller derby broadcast website WFTDA.tv, as well as the WFTDA YouTube channel and Twitch.tv/WFTDA.
Want to attend a roller derby game and support your local league? You can find a list of WFTDA Member Leagues at wftda.com/leagues or type "roller derby in [your town]" into your favorite search engine to find a league near you!
HOW TO JOIN
Visit our Join page for information on how to get involved with your local roller derby league, or how to join the WFTDA if you've already established a league and would like to become a member.
About WFTDA
The Women's Flat Track Derby Association (WFTDA) is the international governing body of women's flat track roller derby representing more than 400 Member Leagues on 6 continents. The mission of the WFTDA is to govern and promote the sport of flat track roller derby and revolutionize the role of women and other marginalized people in sports through the collective voice of its member leagues around the world. The WFTDA sets the international standards for rankings, rules, and competition each year and provides guidance and resources to flat track roller derby leagues and participants. Like our Member Leagues, the WFTDA is run almost entirely by our members and volunteers from the roller derby community, with all of the important work toward developing and advancing our sport being done and approved by the the same people who participate in it.
LEARN MORE: About WFTDA