2017 D2 Playoffs and Championships "Do Not Disturb" Graphics
Are you going to be watching the 2017 International WFTDA D2 Playoffs and Championships live in Pittsburgh this weekend? Let your family and friends know where you're going to be all weekend, whether it be parked in front of wftda.tv or with us live the tournament, by using these handy social media images!
Download your social share image below, or share the WFTDA's images from instagram, Twitter and Facebook.
Instagram/Share Image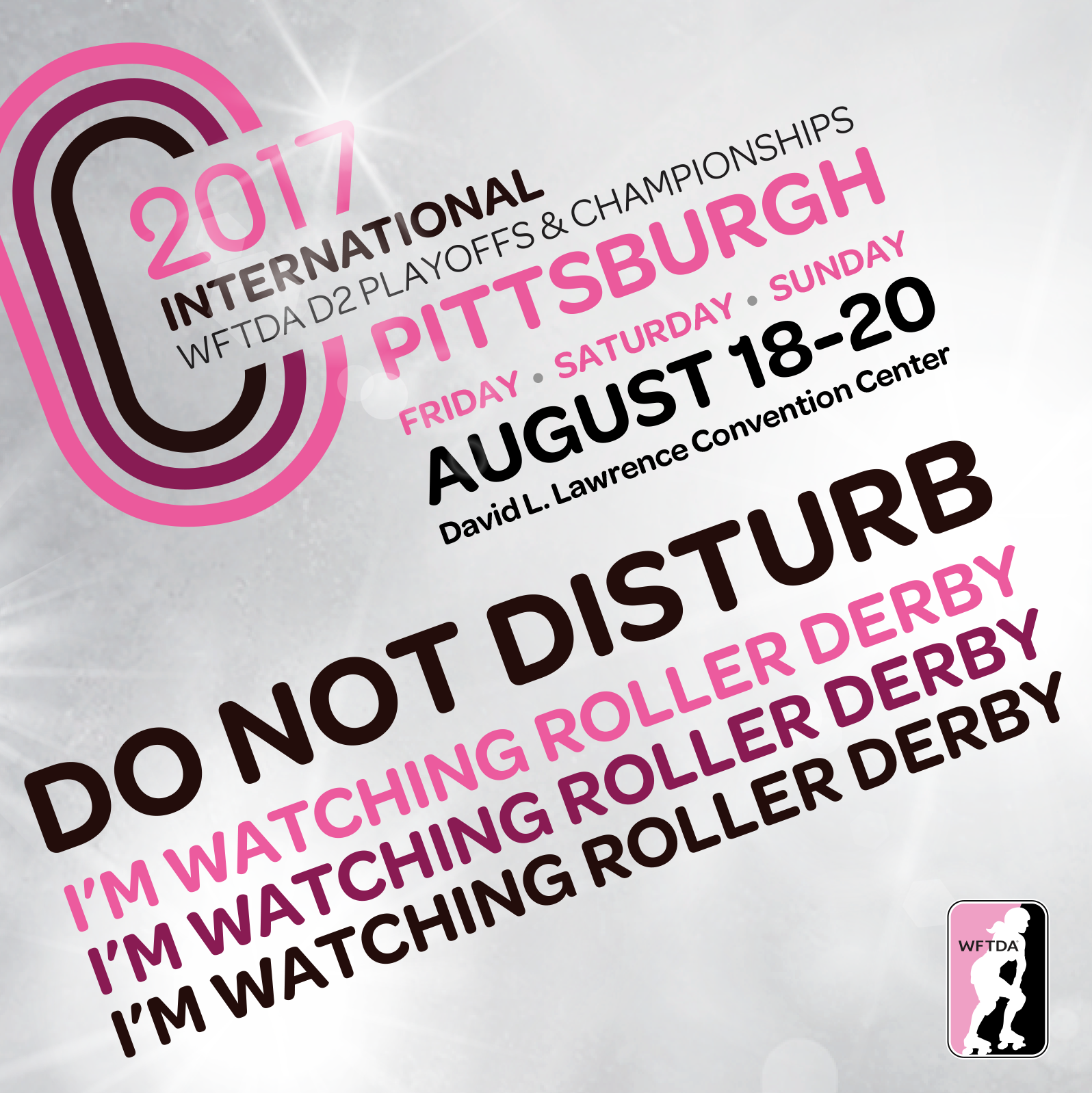 Facebook Cover Image

Twitter Cover Image