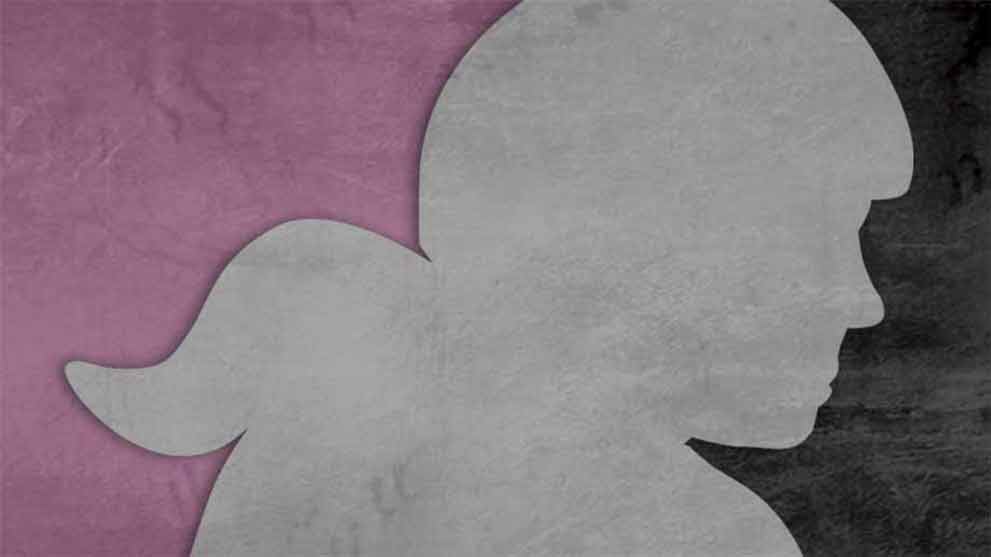 Rankings: February 28, 2019
The WFTDA has released the February 28, 2019 team Rankings, incorporating sanctioned games played over the previous 12 months.
Note: WFTDA Games has adjusted the boundary of the two North American regions to the east, moving leagues in areas such as Minnesota, Iowa, Missouri, Arkansas, Louisiana, Manitoba, and Saskatchewan from the East region to the West.
Team rankings are generated by the WFTDA Rankings Calculator, which uses an algorithm to rank teams based on game scores. WFTDA Member leagues are ranked nine times per year, with monthly rankings through June, then bi-monthly through the end of the year. Leagues must have at least two sanctioned games in a rolling 12 month period to be included in WFTDA Rankings, and must complete their Game Play requirements to qualify for tournament seeding.
Questions or comments regarding Ranking can be sent to rankings@wftda.com.
Read more about our Tournament Structure and Rankings Policy and Strength Factor Challenge Program.
| Rank | +/- | League | Region | W | L | Weight | Score |
| --- | --- | --- | --- | --- | --- | --- | --- |
| 1 | +1 | Rose City Rollers | NORTH AMERICA WEST | 10 | 1 | 9 | 1,260.34 |
| 2 | -1 | Victorian Roller Derby League | ASIA PACIFIC | 8 | 1 | 8.97 | 1,255.78 |
| 3 | | Denver Roller Derby | NORTH AMERICA WEST | 4 | 6 | 8.35 | 1,168.78 |
| 4 | | Gotham Girls Roller Derby | NORTH AMERICA EAST | 7 | 2 | 8.34 | 1,167.39 |
| 5 | | Arch Rival Roller Derby | NORTH AMERICA WEST | 8 | 4 | 7.8 | 1,092.52 |
| 6 | | Angel City Derby | NORTH AMERICA WEST | 9 | 6 | 6.64 | 929.88 |
| 7 | | Texas Rollergirls | NORTH AMERICA WEST | 6 | 6 | 6.3 | 882.14 |
| 8 | +1 | Jacksonville Rollergirls | NORTH AMERICA EAST | 10 | 5 | 5.98 | 836.77 |
| 9 | -1 | Montreal Roller Derby | NORTH AMERICA EAST | 6 | 7 | 5.96 | 834.15 |
| 10 | | Crime City Rollers | EUROPE | 8 | 7 | 5.94 | 831.7 |
| 11 | | London Rollergirls | EUROPE | 5 | 4 | 5.67 | 794.31 |
| 12 | +2 | 2×4 Roller Derby | CENTRAL/SOUTH AMERICA | 2 | 1 | 5.5 | 770.54 |
| 13 | -1 | Atlanta Roller Derby | NORTH AMERICA EAST | 8 | 4 | 5.41 | 758.13 |
| 14 | +2 | Rat City Roller Derby | NORTH AMERICA WEST | 3 | 6 | 5.27 | 738.68 |
| 15 | -2 | Rainy City Roller Derby | EUROPE | 5 | 5 | 5.12 | 717.11 |
| 16 | -1 | Santa Cruz Derby Girls | NORTH AMERICA WEST | 6 | 5 | 5.08 | 712.06 |
| 17 | | Minnesota RollerGirls | NORTH AMERICA WEST | 9 | 2 | 5.04 | 705.85 |
| 18 | | Helsinki Roller Derby | EUROPE | 6 | 5 | 4.88 | 684 |
| 19 | | Bay Area Derby | NORTH AMERICA WEST | 4 | 9 | 4.81 | 673.96 |
| 20 | | Arizona Roller Derby | NORTH AMERICA WEST | 9 | 4 | 4.74 | 663.5 |
| 21 | | Stockholm Roller Derby | EUROPE | 4 | 5 | 4.63 | 647.77 |
| 22 | +1 | Philly Roller Derby | NORTH AMERICA EAST | 6 | 3 | 4.3 | 602.31 |
| 23 | -1 | Canberra Roller Derby League | ASIA PACIFIC | 7 | 0 | 4.15 | 580.66 |
| 24 | | Queen City Roller Girls | NORTH AMERICA EAST | 2 | 8 | 4.06 | 567.91 |
| 25 | | Ann Arbor Roller Derby | NORTH AMERICA EAST | 8 | 3 | 4.05 | 567.8 |
| 26 | | Tampa Roller Derby | NORTH AMERICA EAST | 5 | 7 | 4.04 | 565.7 |
| 27 | | Windy City Rollers | NORTH AMERICA EAST | 3 | 5 | 3.98 | 557.21 |
| 28 | | Naptown Roller Derby | NORTH AMERICA EAST | 6 | 1 | 3.74 | 523.66 |
| 29 | | Dallas Derby Devils | NORTH AMERICA WEST | 6 | 1 | 3.73 | 522.79 |
| 30 | | Sun State Roller Derby | ASIA PACIFIC | 5 | 2 | 3.68 | 515.39 |
| 31 | +4 | Paris Rollergirls | EUROPE | 4 | 3 | 3.67 | 514.43 |
| 32 | | Houston Roller Derby | NORTH AMERICA WEST | 5 | 4 | 3.58 | 500.76 |
| 33 | +7 | Sailor City Rollers | CENTRAL/SOUTH AMERICA | 4 | 2 | 3.53 | 493.89 |
| 34 | -3 | Bear City Roller Derby | EUROPE | 5 | 3 | 3.51 | 492.22 |
| 35 | -1 | Boston Roller Derby | NORTH AMERICA EAST | 7 | 2 | 3.49 | 488.6 |
| 36 | +1 | Detroit Roller Derby | NORTH AMERICA EAST | 2 | 9 | 3.48 | 487.79 |
| 37 | -4 | Charlottesville Derby Dames | NORTH AMERICA EAST | 6 | 3 | 3.41 | 477 |
| 38 | -2 | Dublin Roller Derby | EUROPE | 6 | 3 | 3.39 | 475.32 |
| 39 | | Mad Rollin' Dolls Roller Derby | NORTH AMERICA EAST | 7 | 8 | 3.38 | 473.49 |
| 40 | -2 | Kallio Rolling Rainbow | EUROPE | 4 | 9 | 3.36 | 470.47 |
| 41 | +2 | Rocky Mountain Rollergirls | NORTH AMERICA WEST | 6 | 7 | 3.34 | 467.47 |
| 42 | -1 | Sacramento Roller Derby | NORTH AMERICA WEST | 5 | 5 | 3.24 | 453.23 |
| 43 | -1 | Calgary Roller Derby | NORTH AMERICA WEST | 6 | 5 | 3.22 | 450.36 |
| 44 | | Team United Women's Roller Derby | NORTH AMERICA WEST | 6 | 8 | 3.12 | 437.01 |
| 45 | +1 | Middlesbrough Roller Derby | EUROPE | 5 | 2 | 3.12 | 437 |
| 46 | +1 | E-Ville Roller Derby | NORTH AMERICA WEST | 7 | 3 | 3.09 | 433.26 |
| 47 | -2 | Blue Ridge Rollergirls | NORTH AMERICA EAST | 4 | 6 | 3.09 | 432.64 |
| 48 | | Dock City Rollers | EUROPE | 6 | 3 | 3.03 | 423.65 |
| 49 | +2 | Tucson Roller Derby | NORTH AMERICA WEST | 6 | 7 | 3.02 | 422.47 |
| 50 | -1 | Perth Roller Derby | WESTERN AUSTRALIA | 5 | 1 | 3.01 | 420.92 |
| 51 | -1 | Tiger Bay Brawlers | EUROPE | 5 | 2 | 2.99 | 418.03 |
| 52 | | Terminal City Rollergirls | NORTH AMERICA WEST | 3 | 4 | 2.93 | 410.99 |
| 53 | | Royal City Roller Derby | NORTH AMERICA EAST | 8 | 6 | 2.74 | 383.86 |
| 54 | +2 | Columbia Quad Squad | NORTH AMERICA EAST | 7 | 5 | 2.7 | 377.97 |
| 55 | | Birmingham Blitz Dames | EUROPE | 4 | 4 | 2.66 | 372.97 |
| 56 | -2 | North Star Roller Derby | NORTH AMERICA WEST | 8 | 8 | 2.66 | 371.94 |
| 57 | +2 | Grand Raggidy Roller Derby | NORTH AMERICA EAST | 7 | 3 | 2.54 | 355.47 |
| 58 | | Toronto Roller Derby | NORTH AMERICA EAST | 12 | 0 | 2.5 | 349.96 |
| 59 | +2 | Charm City Roller Girls | NORTH AMERICA EAST | 2 | 8 | 2.5 | 349.68 |
| 60 | | Central City Rollerderby | EUROPE | 5 | 2 | 2.49 | 348.17 |
| 61 | +1 | Jet City Roller Derby | NORTH AMERICA WEST | 4 | 7 | 2.47 | 345.62 |
| 62 | +2 | Dub City Roller Derby | NORTH AMERICA EAST | 3 | 5 | 2.45 | 343.28 |
| 63 | +4 | Gem City Roller Derby | NORTH AMERICA EAST | 9 | 1 | 2.43 | 339.88 |
| 64 | -1 | Ohio Roller Derby | NORTH AMERICA EAST | 4 | 8 | 2.4 | 336.7 |
| 65 | +1 | Winnipeg Roller Derby League | NORTH AMERICA WEST | 4 | 4 | 2.38 | 333.03 |
| 66 | -1 | Happy Valley Derby Darlins | NORTH AMERICA WEST | 4 | 8 | 2.37 | 331.42 |
| 67 | +1 | Adelaide Roller Derby | ASIA PACIFIC | 2 | 4 | 2.33 | 326.02 |
| 68 | -11 | Orangeville Roller Girls | NORTH AMERICA EAST | 7 | 4 | 2.33 | 325.85 |
| 69 | | Tri-City Roller Derby | NORTH AMERICA EAST | 5 | 5 | 2.31 | 324.18 |
| 70 | | Pirate City Rollers | ASIA PACIFIC | 1 | 3 | 2.29 | 320.09 |
| 71 | | Gothenburg Roller Derby | EUROPE | 2 | 3 | 2.27 | 317.62 |
| 72 | | Boulder County Bombers | NORTH AMERICA WEST | 4 | 2 | 2.24 | 314.01 |
| 73 | +16 | Roc City Roller Derby | NORTH AMERICA EAST | 9 | 0 | 2.22 | 310.25 |
| 74 | -1 | Auld Reekie Roller Derby | EUROPE | 1 | 3 | 2.2 | 308.25 |
| 75 | -1 | V-Town Derby Dames | NORTH AMERICA WEST | 2 | 2 | 2.19 | 306.59 |
| 76 | +1 | Ottawa Valley Roller Derby | NORTH AMERICA EAST | 5 | 3 | 2.19 | 306.33 |
| 77 | -2 | Newcastle Roller Girls | EUROPE | 8 | 5 | 2.18 | 305.44 |
| 78 | -2 | Garden State Rollergirls | NORTH AMERICA EAST | 2 | 6 | 2.16 | 302.49 |
| 79 | +1 | Oklahoma Victory Dolls | NORTH AMERICA EAST | 2 | 8 | 2.1 | 294.5 |
| 80 | +1 | Brandywine Roller Derby | NORTH AMERICA EAST | 3 | 5 | 2.09 | 293.18 |
| 81 | -3 | Classic City Rollergirls | NORTH AMERICA EAST | 8 | 0 | 2.05 | 287.49 |
| 82 | -3 | No Coast Derby Girls | NORTH AMERICA WEST | 2 | 8 | 2.05 | 287.41 |
| 83 | +1 | Brewcity Bruisers | NORTH AMERICA EAST | 7 | 3 | 2.04 | 286 |
| 84 | -1 | Wasatch Roller Derby | NORTH AMERICA WEST | 2 | 1 | 2.03 | 283.63 |
| 85 | +3 | Red Stick Roller Derby | NORTH AMERICA WEST | 10 | 3 | 1.98 | 277.8 |
| 86 | -1 | Sydney Roller Derby League | ASIA PACIFIC | 2 | 3 | 1.97 | 275.96 |
| 87 | -1 | DC Rollergirls | NORTH AMERICA EAST | 0 | 5 | 1.96 | 275.15 |
| 88 | -6 | Cincinnati Rollergirls | NORTH AMERICA EAST | 4 | 1 | 1.94 | 272.26 |
| 89 | +14 | Steel City Roller Derby | NORTH AMERICA EAST | 4 | 7 | 1.93 | 270.76 |
| 90 | | Pikes Peak Derby Dames | NORTH AMERICA WEST | 7 | 4 | 1.93 | 270.68 |
| 91 | -4 | Crossroads City Derby | NORTH AMERICA WEST | 3 | 3 | 1.91 | 267.33 |
| 92 | | Roller Derby Quebec | NORTH AMERICA EAST | 2 | 7 | 1.84 | 257.79 |
| 93 | | Rage City Rollergirls | NORTH AMERICA WEST | 1 | 5 | 1.84 | 257.66 |
| 94 | | Long Island Roller Rebels | NORTH AMERICA EAST | 2 | 4 | 1.83 | 255.8 |
| 95 | +6 | West Virginia Roller Derby | NORTH AMERICA EAST | 1 | 3 | 1.81 | 253.74 |
| 96 | -1 | Nottingham Hellfire Harlots | EUROPE | 6 | 2 | 1.8 | 252.44 |
| 97 | | Maine Roller Derby | NORTH AMERICA EAST | 1 | 6 | 1.79 | 251.15 |
| 98 | | Antwerp Roller Derby | EUROPE | 7 | 2 | 1.78 | 248.74 |
| 99 | -3 | Appalachian Roller Derby | NORTH AMERICA EAST | 5 | 5 | 1.77 | 248.17 |
| 100 | -1 | Providence Roller Derby | NORTH AMERICA EAST | 3 | 5 | 1.76 | 247.17 |
| 101 | +5 | Carolina Rollergirls | NORTH AMERICA EAST | 3 | 0 | 1.73 | 241.65 |
| 102 | | Connecticut Roller Derby | NORTH AMERICA EAST | 7 | 2 | 1.72 | 241.41 |
| 103 | +1 | Kalamazoo Derby Darlins | NORTH AMERICA EAST | 4 | 5 | 1.72 | 240.22 |
| 104 | -4 | Kansas City Roller Warriors | NORTH AMERICA WEST | 0 | 5 | 1.69 | 237.28 |
| 105 | | Northside Rollers | ASIA PACIFIC | 2 | 1 | 1.69 | 235.98 |
| 106 | +2 | Old Capitol City Roller Derby | NORTH AMERICA WEST | 4 | 1 | 1.65 | 231.4 |
| 107 | +4 | Gold Coast Derby Grrls | NORTH AMERICA EAST | 2 | 3 | 1.65 | 230.77 |
| 108 | +1 | Ithaca League of Women Rollers | NORTH AMERICA EAST | 0 | 7 | 1.63 | 228.93 |
| 109 | -18 | Mother State Roller Derby | NORTH AMERICA EAST | 0 | 4 | 1.63 | 228.64 |
| 110 | -3 | Duke City Derby | NORTH AMERICA WEST | 3 | 3 | 1.63 | 227.98 |
| 111 | +5 | Humboldt Roller Derby | NORTH AMERICA WEST | 7 | 1 | 1.61 | 225.72 |
| 112 | +17 | Oslo Roller Derby | EUROPE | 3 | 0 | 1.61 | 225.67 |
| 113 | -3 | Greater Vancouver Roller Derby | NORTH AMERICA WEST | 7 | 2 | 1.59 | 222.13 |
| 114 | +9 | Cherry City Roller Derby | NORTH AMERICA WEST | 4 | 2 | 1.53 | 214.94 |
| 115 | -2 | Downriver Roller Dolls | NORTH AMERICA EAST | 4 | 2 | 1.52 | 213.04 |
| 116 | -2 | Wilkes-Barre Scranton Roller Derby | NORTH AMERICA EAST | 3 | 2 | 1.51 | 211.52 |
| 117 | -2 | FOCO Roller Derby | NORTH AMERICA WEST | 2 | 1 | 1.48 | 207.56 |
| 118 | -1 | Amsterdam Roller Derby | EUROPE | 6 | 4 | 1.47 | 205.86 |
| 119 | | Black Rose Rollers | NORTH AMERICA EAST | 4 | 2 | 1.44 | 201.48 |
| 120 | | Muddy River Rollers | NORTH AMERICA EAST | 1 | 2 | 1.44 | 201.45 |
| 121 | | Nashville Roller Derby | NORTH AMERICA EAST | 5 | 0 | 1.42 | 198.23 |
| 122 | | 10th Mountain Roller Dolls | NORTH AMERICA WEST | 1 | 3 | 1.41 | 197.96 |
| 123 | -11 | Cornfed Derby Dames | NORTH AMERICA EAST | 4 | 7 | 1.4 | 195.61 |
| 124 | | Chicago Outfit Roller Derby | NORTH AMERICA EAST | 2 | 5 | 1.39 | 195.35 |
| 125 | | Assassination City Roller Derby | NORTH AMERICA WEST | 1 | 5 | 1.39 | 194.43 |
| 126 | | Nantes Derby Girls | EUROPE | 4 | 6 | 1.35 | 189.66 |
| 127 | | North Texas Roller Derby | NORTH AMERICA WEST | 2 | 1 | 1.35 | 189.36 |
| 128 | +2 | Penn Jersey Roller Derby | NORTH AMERICA EAST | 9 | 1 | 1.33 | 186.39 |
| 129 | -1 | Brussels Derby Pixies | EUROPE | 4 | 3 | 1.32 | 185.35 |
| 130 | +10 | Forest City Derby Girls | NORTH AMERICA EAST | 3 | 1 | 1.31 | 183.09 |
| 131 | -13 | San Fernando Valley Roller Derby | NORTH AMERICA WEST | 2 | 3 | 1.31 | 182.83 |
| 132 | +7 | Big Easy Rollergirls | NORTH AMERICA WEST | 5 | 5 | 1.29 | 181.35 |
| 133 | -1 | Roller Derby Caen | EUROPE | 8 | 3 | 1.29 | 180.42 |
| 134 | -3 | State College Area Roller Derby | NORTH AMERICA EAST | 4 | 2 | 1.28 | 179.92 |
| 135 | -2 | Sierra Regional Roller Derby | NORTH AMERICA WEST | 5 | 1 | 1.27 | 177.58 |
| 136 | -1 | Northern Brisbane Rollers | ASIA PACIFIC | 3 | 1 | 1.26 | 176.89 |
| 137 | -1 | SoCal Derby | NORTH AMERICA WEST | 6 | 1 | 1.26 | 176.56 |
| 138 | | Chattanooga Roller Girls | NORTH AMERICA EAST | 5 | 5 | 1.23 | 172.88 |
| 139 | -5 | Lehigh Valley Roller Derby | NORTH AMERICA EAST | 5 | 2 | 1.22 | 171.15 |
| 140 | +2 | Dark River Derby Coalition | NORTH AMERICA EAST | 4 | 3 | 1.22 | 170.76 |
| 141 | +2 | Rockin City Rollergirls | NORTH AMERICA WEST | 6 | 3 | 1.22 | 170.61 |
| 142 | +7 | Confluence Crush Roller Derby | NORTH AMERICA WEST | 5 | 1 | 1.22 | 170.37 |
| 143 | -2 | Twin State Derby | NORTH AMERICA EAST | 8 | 1 | 1.22 | 170.32 |
| 144 | +17 | Gallatin Roller Derby | NORTH AMERICA WEST | 4 | 0 | 1.22 | 170.22 |
| 145 | -1 | Orlando Roller Derby | NORTH AMERICA EAST | 5 | 0 | 1.21 | 169.41 |
| 146 | -1 | Dupage Derby Dames | NORTH AMERICA EAST | 2 | 4 | 1.2 | 168.59 |
| 147 | +3 | Fox Cities Roller Derby | NORTH AMERICA EAST | 5 | 3 | 1.2 | 168.22 |
| 148 | -2 | Omaha Rollergirls | NORTH AMERICA WEST | 1 | 7 | 1.2 | 167.6 |
| 149 | +6 | Gorge Roller Derby | NORTH AMERICA WEST | 4 | 0 | 1.19 | 166.92 |
| 150 | -3 | Greensboro Roller Derby | NORTH AMERICA EAST | 4 | 1 | 1.19 | 166.84 |
| 151 | -3 | Sitka Sound Slayers | NORTH AMERICA WEST | 3 | 2 | 1.19 | 166.82 |
| 152 | -1 | Panhandle United Roller Derby | NORTH AMERICA EAST | 5 | 6 | 1.17 | 163.74 |
| 153 | | Zurich City Roller Derby | EUROPE | 3 | 0 | 1.15 | 161.16 |
| 154 | +12 | Tragic City Rollers | NORTH AMERICA EAST | 5 | 2 | 1.14 | 159.67 |
| 155 | -3 | Tampere Roller Derby | EUROPE | 1 | 4 | 1.14 | 159.49 |
| 156 | +2 | Bay State Brawlers | NORTH AMERICA EAST | 3 | 3 | 1.14 | 159.22 |
| 157 | -1 | High Altitude Roller Derby | NORTH AMERICA WEST | 3 | 2 | 1.14 | 159.2 |
| 158 | -1 | Dominion Derby Girls | NORTH AMERICA EAST | 5 | 2 | 1.14 | 158.98 |
| 159 | -5 | Molly Roger Rollergirls | NORTH AMERICA EAST | 3 | 1 | 1.13 | 158.75 |
| 160 | +12 | Charlotte Roller Derby | NORTH AMERICA EAST | 4 | 4 | 1.13 | 157.96 |
| 161 | -2 | Leeds Roller Derby | EUROPE | 0 | 6 | 1.13 | 157.89 |
| 162 | -2 | Hellions of Troy Roller Derby | NORTH AMERICA EAST | 3 | 2 | 1.13 | 157.86 |
| 163 | +8 | Les Quads des Paris | EUROPE | 4 | 1 | 1.13 | 157.78 |
| 164 | -2 | Cape Fear Roller Girls | NORTH AMERICA EAST | 0 | 7 | 1.12 | 157.15 |
| 165 | +11 | Dirty River Roller Derby | EUROPE | 1 | 3 | 1.12 | 156.39 |
| 166 | -3 | Bakersfield Diamond Divas | NORTH AMERICA WEST | 4 | 1 | 1.11 | 155.61 |
| 167 | -3 | Derby City Roller Girls | NORTH AMERICA EAST | 1 | 2 | 1.11 | 155.38 |
| 168 | -3 | Twin City Derby Girls | NORTH AMERICA EAST | 2 | 5 | 1.11 | 154.79 |
| 169 | -32 | Palouse River Rollers | NORTH AMERICA WEST | 1 | 3 | 1.1 | 154.11 |
| 170 | +4 | Emerald City Roller Derby | NORTH AMERICA WEST | 2 | 4 | 1.09 | 152.74 |
| 171 | -3 | Jackson Hole Juggernauts | NORTH AMERICA WEST | 2 | 1 | 1.07 | 150.21 |
| 172 | +22 | Treasure Valley Rollergirls | NORTH AMERICA WEST | 2 | 1 | 1.06 | 148.66 |
| 173 | -3 | West Coast Derby Knockouts | NORTH AMERICA WEST | 1 | 2 | 1.06 | 148.52 |
| 174 | -1 | Reading Derby Girls | NORTH AMERICA EAST | 4 | 4 | 1.04 | 145.21 |
| 175 | +2 | Copenhagen Roller Derby | EUROPE | 4 | 2 | 1.02 | 142.87 |
| 176 | +6 | Fernie Roller Derby | NORTH AMERICA WEST | 8 | 1 | 1.02 | 142.5 |
| 177 | +1 | Capital City Crushers | NORTH AMERICA WEST | 2 | 1 | 1.01 | 141.44 |
| 178 | +1 | South Coast Roller Derby | NORTH AMERICA WEST | 1 | 3 | 1.01 | 141.3 |
| 179 | +43 | Bellingham Roller Betties | NORTH AMERICA WEST | 5 | 3 | 1 | 140.04 |
| 180 | -11 | Akron Roller Derby | NORTH AMERICA EAST | 2 | 7 | 1 | 139.82 |
| 181 | +3 | New Jersey Roller Derby | NORTH AMERICA EAST | 4 | 3 | 0.99 | 138.83 |
| 182 | -15 | Sonoma County Roller Derby | NORTH AMERICA WEST | 4 | 5 | 0.99 | 138.09 |
| 183 | -2 | Central Coast Roller Derby | NORTH AMERICA WEST | 3 | 1 | 0.99 | 138.08 |
| 184 | -1 | Convict City Rollers | ASIA PACIFIC | 1 | 3 | 0.98 | 136.87 |
| 185 | -10 | Muscogee Roller Girls | NORTH AMERICA EAST | 2 | 4 | 0.97 | 135.61 |
| 186 | -6 | Fayetteville Roller Derby | NORTH AMERICA EAST | 6 | 1 | 0.96 | 134.63 |
| 187 | -1 | Little Steel Derby Girls | NORTH AMERICA EAST | 1 | 2 | 0.95 | 133.56 |
| 188 | -1 | Unforgiven Roller Girls | NORTH AMERICA WEST | 2 | 2 | 0.94 | 131.87 |
| 189 | | Dixie Derby Girls | NORTH AMERICA EAST | 4 | 2 | 0.94 | 131.28 |
| 190 | | Central NY Roller Derby | NORTH AMERICA EAST | 6 | 4 | 0.93 | 130.41 |
| 191 | +11 | Whakatane Roller Derby | ASIA PACIFIC | 1 | 1 | 0.93 | 129.92 |
| 192 | +1 | Anguanas-Vicenza Roller Derby | EUROPE | 3 | 0 | 0.93 | 129.9 |
| 193 | +2 | Vienna Roller Derby | EUROPE | 4 | 1 | 0.93 | 129.79 |
| 194 | +38 | Monterey Bay Derby Dames | NORTH AMERICA WEST | 1 | 1 | 0.92 | 129.34 |
| 195 | +9 | Mason Dixon Roller Vixens | NORTH AMERICA EAST | 4 | 3 | 0.92 | 128.73 |
| 196 | +7 | Burning River Roller Derby | NORTH AMERICA EAST | 5 | 5 | 0.92 | 128.49 |
| 197 | | Hartford Area Roller Derby | NORTH AMERICA EAST | 5 | 3 | 0.91 | 127.96 |
| 198 | | Royal Windsor Roller Derby | EUROPE | 3 | 4 | 0.91 | 127.88 |
| 199 | +1 | Traverse City Roller Derby | NORTH AMERICA EAST | 1 | 1 | 0.91 | 127.73 |
| 200 | -15 | The Royal Swedish Roller Derby | EUROPE | 5 | 1 | 0.91 | 127.69 |
| 201 | -9 | Eves of Destruction | NORTH AMERICA WEST | 3 | 4 | 0.9 | 126.12 |
| 202 | +6 | Ft. Wayne Derby Girls | NORTH AMERICA EAST | 0 | 2 | 0.9 | 125.7 |
| 203 | -7 | Lava City Roller Dolls | NORTH AMERICA WEST | 1 | 7 | 0.9 | 125.64 |
| 204 | -16 | Fort Myers Roller Derby | NORTH AMERICA EAST | 0 | 3 | 0.89 | 125.27 |
| 205 | +1 | Rated PG Roller Derby Society | NORTH AMERICA WEST | 8 | 0 | 0.89 | 124.56 |
| 206 | -7 | Twin Valleys Roller Derby | NORTH AMERICA EAST | 3 | 1 | 0.89 | 124.52 |
| 207 | +18 | Yellow Rose Derby Girls | NORTH AMERICA WEST | 4 | 0 | 0.89 | 124.28 |
| 208 | -3 | Roller Derby Dresden | EUROPE | 5 | 2 | 0.89 | 124.11 |
| 209 | +10 | Savannah Derby Devils | NORTH AMERICA EAST | 1 | 3 | 0.89 | 124.05 |
| 210 | -3 | Rock Town Roller Derby | NORTH AMERICA WEST | 3 | 1 | 0.88 | 123.76 |
| 211 | +3 | Namur Roller Girls | EUROPE | 4 | 3 | 0.88 | 123.31 |
| 212 | +3 | West Texas Roller Derby | NORTH AMERICA WEST | 4 | 3 | 0.88 | 123.27 |
| 213 | -4 | Misery Loves Company Roller Derby | NORTH AMERICA WEST | 4 | 1 | 0.88 | 122.66 |
| 214 | -4 | Granite State Roller Derby | NORTH AMERICA EAST | 2 | 4 | 0.87 | 122.41 |
| 215 | -4 | ICT Roller Derby | NORTH AMERICA WEST | 2 | 2 | 0.87 | 121.68 |
| 216 | -4 | Cedar Valley Roller Derby | NORTH AMERICA WEST | 2 | 1 | 0.87 | 121.63 |
| 217 | -26 | Black Diamond Roller Derby | NORTH AMERICA EAST | 4 | 0 | 0.86 | 120.65 |
| 218 | -2 | Tokyo Roller Girls | ASIA PACIFIC | 1 | 1 | 0.85 | 119.43 |
| 219 | -2 | Okinawa Roller Derby | ASIA PACIFIC | 2 | 0 | 0.85 | 119.26 |
| 220 | -2 | Silicon Valley Rollergirls | NORTH AMERICA WEST | 1 | 5 | 0.85 | 119.13 |
| 221 | -1 | Limerick Roller Derby | EUROPE | 2 | 2 | 0.85 | 118.98 |
| 222 | -1 | Dead River Derby | NORTH AMERICA EAST | 3 | 0 | 0.85 | 118.57 |
| 223 | +17 | Bux Mont Roller Derby Dolls | NORTH AMERICA EAST | 5 | 2 | 0.84 | 117.85 |
| 224 | +7 | Circle City Derby Girls | NORTH AMERICA EAST | 4 | 4 | 0.84 | 117.64 |
| 225 | -2 | Salisbury Rollergirls | NORTH AMERICA EAST | 4 | 4 | 0.84 | 117.57 |
| 226 | +3 | River City Roller Derby | NORTH AMERICA EAST | 2 | 6 | 0.84 | 117.55 |
| 227 | -3 | Tallahassee Rollergirls | NORTH AMERICA EAST | 0 | 9 | 0.84 | 117.25 |
| 228 | -15 | Como Derby Dames | NORTH AMERICA WEST | 2 | 2 | 0.84 | 116.95 |
| 229 | -2 | Lutece Destroyeuses | EUROPE | 3 | 2 | 0.83 | 115.95 |
| 230 | +9 | Chippewa Valley Roller Derby | NORTH AMERICA EAST | 3 | 1 | 0.83 | 115.92 |
| 231 | -3 | Little City Roller Girls | NORTH AMERICA EAST | 2 | 1 | 0.82 | 115.53 |
| 232 | +2 | Roller Derby Madrid | EUROPE | 6 | 3 | 0.82 | 114.78 |
| 233 | -3 | Hammer City Roller Derby | NORTH AMERICA EAST | 2 | 1 | 0.82 | 114.44 |
| 234 | -1 | Green Mt. Roller Derby | NORTH AMERICA EAST | 2 | 3 | 0.81 | 113.77 |
| 235 | +2 | Rocktown Rollers | NORTH AMERICA EAST | 1 | 1 | 0.8 | 112.55 |
| 236 | | Dunedin Derby | ASIA PACIFIC | 1 | 1 | 0.79 | 110.84 |
| 237 | -11 | Cajun Rollergirls | NORTH AMERICA WEST | 2 | 1 | 0.79 | 110.8 |
| 238 | +4 | Dolly Rockit Rollers | EUROPE | 2 | 1 | 0.79 | 110.51 |
| 239 | -1 | Hard Knox Roller Girls | NORTH AMERICA EAST | 3 | 5 | 0.79 | 110.38 |
| 240 | -5 | Free State Roller Derby | NORTH AMERICA EAST | 1 | 5 | 0.78 | 109.77 |
| 241 | +2 | Lilac City Roller Derby | NORTH AMERICA WEST | 4 | 2 | 0.78 | 109.55 |
| 242 | +4 | Ruhrpott Roller Girls | EUROPE | 2 | 2 | 0.77 | 108.26 |
| 243 | +4 | Southern Delaware Roller Derby | NORTH AMERICA EAST | 3 | 4 | 0.77 | 108.25 |
| 244 | +4 | Richter City Roller Derby | ASIA PACIFIC | 1 | 2 | 0.77 | 107.2 |
| 245 | +6 | Albany All Stars | NORTH AMERICA EAST | 3 | 1 | 0.76 | 107.12 |
| 246 | +3 | Sioux Falls Roller Dollz | NORTH AMERICA WEST | 2 | 1 | 0.76 | 107.01 |
| 247 | +5 | Prairieland Punishers | NORTH AMERICA EAST | 4 | 0 | 0.76 | 106.19 |
| 248 | +6 | Dockyard Derby Dames | NORTH AMERICA WEST | 3 | 3 | 0.75 | 105.73 |
| 249 | +6 | Mass Attack Roller Derby | NORTH AMERICA EAST | 1 | 6 | 0.75 | 105.39 |
| 250 | +6 | Western Australia Roller Derby | WESTERN AUSTRALIA | 2 | 4 | 0.75 | 104.91 |
| 251 | +6 | St. Pauli Roller Derby | EUROPE | 5 | 3 | 0.75 | 104.83 |
| 252 | +6 | Echo City Knockouts | NORTH AMERICA WEST | 4 | 2 | 0.75 | 104.75 |
| 253 | -3 | Renegade Derby Dames | NORTH AMERICA EAST | 4 | 3 | 0.74 | 104.15 |
| 254 | -10 | Lansing Derby Vixens | NORTH AMERICA EAST | 0 | 4 | 0.74 | 103.47 |
| 255 | +6 | Mississippi Valley Mayhem | NORTH AMERICA EAST | 4 | 0 | 0.74 | 103.33 |
| 256 | -15 | Fog City Rollers | NORTH AMERICA EAST | 1 | 1 | 0.74 | 103.14 |
| 257 | +5 | Naughty Pines Derby Dames | NORTH AMERICA WEST | 1 | 1 | 0.74 | 103.07 |
| 258 | +1 | Barcelona Roller Derby | EUROPE | 3 | 4 | 0.74 | 103.04 |
| 259 | +4 | St. Chux Derby Chix | NORTH AMERICA WEST | 0 | 5 | 0.73 | 102.7 |
| 259 | -14 | Lowcountry HighRollers | NORTH AMERICA EAST | 2 | 3 | 0.73 | 102.7 |
| 261 | +5 | Springfield Roller Derby | NORTH AMERICA WEST | 2 | 3 | 0.73 | 102.54 |
| 262 | +2 | Rock Coast Rollers | NORTH AMERICA EAST | 1 | 4 | 0.73 | 102.53 |
| 263 | -10 | Dundee Roller Derby | EUROPE | 2 | 2 | 0.72 | 101.42 |
| 264 | +3 | Cologne Roller Derby | EUROPE | 2 | 0 | 0.72 | 100.29 |
| 265 | +3 | Harbor City Roller Dames | NORTH AMERICA WEST | 1 | 1 | 0.72 | 100.24 |
| 266 | +3 | London Rockin' Rollers | EUROPE | 6 | 5 | 0.71 | 98.96 |
| 267 | +3 | Dutchland Derby Rollers | NORTH AMERICA EAST | 3 | 4 | 0.7 | 98.69 |
| 268 | -8 | Alamo City Rollergirls | NORTH AMERICA WEST | 2 | 1 | 0.7 | 98.61 |
| 269 | +2 | Glasgow Roller Derby | EUROPE | 0 | 5 | 0.7 | 98.17 |
| 270 | +2 | Gainesville Roller Rebels | NORTH AMERICA EAST | 3 | 0 | 0.7 | 97.43 |
| 271 | +2 | Morgantown Roller Vixens | NORTH AMERICA EAST | 4 | 6 | 0.7 | 97.34 |
| 272 | +2 | Quad City Rollers | NORTH AMERICA WEST | 1 | 3 | 0.69 | 97.28 |
| 273 | +2 | Northern Arizona Roller Derby | NORTH AMERICA WEST | 0 | 2 | 0.69 | 97.1 |
| 274 | +2 | Munich Rolling Rebels | EUROPE | 3 | 4 | 0.69 | 96.52 |
| 275 | +2 | Roller Derby of Central Kentucky | NORTH AMERICA EAST | 4 | 0 | 0.69 | 96.51 |
| 276 | +2 | Wine Town Rollers | NORTH AMERICA WEST | 1 | 1 | 0.69 | 96.33 |
| 277 | +4 | Richland County Regulators Derby Team | NORTH AMERICA EAST | 1 | 2 | 0.69 | 96.08 |
| 278 | +1 | Rockford Rage Roller Derby | NORTH AMERICA EAST | 2 | 1 | 0.68 | 95.81 |
| 279 | +8 | Brighton Rockers Roller Derby | EUROPE | 1 | 4 | 0.68 | 95.4 |
| 280 | | Stuttgart Valley Rollergirls | EUROPE | 1 | 3 | 0.68 | 94.87 |
| 281 | +2 | Assault City Roller Derby | NORTH AMERICA EAST | 2 | 2 | 0.66 | 92.51 |
| 282 | | Maui Roller Girls | NORTH AMERICA WEST | 3 | 3 | 0.66 | 92.42 |
| 283 | +1 | Peach State Roller Derby | NORTH AMERICA EAST | 0 | 3 | 0.65 | 91.67 |
| 284 | +1 | Nidaros Roller Derby | EUROPE | 0 | 2 | 0.65 | 90.52 |
| 285 | +1 | Boom Town Derby Dames | NORTH AMERICA WEST | 1 | 1 | 0.64 | 90.15 |
| 286 | +34 | Shasta Roller Derby | NORTH AMERICA WEST | 0 | 3 | 0.64 | 89.48 |
| 287 | +7 | South Bend Roller Girls | NORTH AMERICA EAST | 1 | 2 | 0.63 | 88.3 |
| 288 | | Northwest Arkansas Roller Derby | NORTH AMERICA EAST | 2 | 2 | 0.63 | 88.12 |
| 289 | | Slaughterhouse Derby Girls League | NORTH AMERICA WEST | 4 | 2 | 0.63 | 87.56 |
| 290 | +3 | Acadiana Roller Derby | NORTH AMERICA WEST | 4 | 3 | 0.62 | 87.33 |
| 291 | -1 | Go-Go Gent Roller Derby | EUROPE | 1 | 9 | 0.62 | 86.99 |
| 292 | -1 | Vette City Roller Derby | NORTH AMERICA EAST | 2 | 1 | 0.62 | 86.8 |
| 293 | +2 | Southern Illinois Rollergirls | NORTH AMERICA EAST | 0 | 2 | 0.61 | 85.34 |
| 294 | +6 | Hells Orchard Roller Derby | NORTH AMERICA EAST | 1 | 2 | 0.61 | 85.32 |
| 295 | +1 | York City Derby Dames | NORTH AMERICA EAST | 1 | 1 | 0.61 | 84.99 |
| 296 | +1 | Magic City Rollers | NORTH AMERICA WEST | 1 | 1 | 0.6 | 83.97 |
| 297 | -5 | Durango Roller Girls | NORTH AMERICA WEST | 1 | 2 | 0.6 | 83.45 |
| 298 | | Saskatoon Roller Derby League | NORTH AMERICA WEST | 2 | 3 | 0.59 | 82.42 |
| 299 | | Roughneck Roller Derby | NORTH AMERICA WEST | 2 | 1 | 0.58 | 81.64 |
| 300 | +6 | El Paso Roller Derby | NORTH AMERICA WEST | 2 | 2 | 0.58 | 80.86 |
| 301 | | Kingston Roller Derby | NORTH AMERICA EAST | 1 | 3 | 0.58 | 80.73 |
| 302 | | SINtral Valley Derby Girls | NORTH AMERICA WEST | 1 | 1 | 0.57 | 80.42 |
| 303 | +1 | Suburbia Roller Derby | NORTH AMERICA EAST | 2 | 2 | 0.57 | 79.78 |
| 304 | -1 | Black-N-Bluegrass Roller Girls | NORTH AMERICA EAST | 3 | 5 | 0.57 | 79.62 |
| 305 | | Shore Points Roller Derby | NORTH AMERICA EAST | 0 | 6 | 0.57 | 79.43 |
| 306 | +5 | Barbed Wire Betties | NORTH AMERICA EAST | 0 | 3 | 0.56 | 79.04 |
| 307 | | Fairbanks Rollergirls | NORTH AMERICA WEST | 3 | 2 | 0.56 | 77.88 |
| 308 | | Mid-States Sisters of Skate | NORTH AMERICA EAST | 1 | 3 | 0.55 | 77.49 |
| 309 | | Ohio Valley Rollergirls | NORTH AMERICA EAST | 1 | 3 | 0.55 | 77.06 |
| 310 | +9 | Northwest Derby Company | NORTH AMERICA WEST | 2 | 3 | 0.55 | 76.97 |
| 311 | -1 | MedCity Mafia Roller Derby | NORTH AMERICA EAST | 0 | 2 | 0.55 | 76.56 |
| 312 | | South Shore Roller Girls | NORTH AMERICA EAST | 2 | 4 | 0.54 | 76.09 |
| 313 | | Rainy City Roller Dolls | NORTH AMERICA WEST | 3 | 4 | 0.54 | 75.63 |
| 314 | +4 | Jerzey Derby Brigade | NORTH AMERICA EAST | 0 | 5 | 0.53 | 74.86 |
| 315 | -1 | Thunder Bay Roller Derby League | NORTH AMERICA EAST | 1 | 2 | 0.52 | 73.42 |
| 316 | | Enchanted Mountain Roller Derby | NORTH AMERICA EAST | 0 | 2 | 0.52 | 72.96 |
| 317 | | Roller Derby Metz Club | EUROPE | 1 | 4 | 0.5 | 70.08 |
| 318 | +10 | Keweenaw Roller Girls | NORTH AMERICA EAST | 1 | 3 | 0.5 | 70.02 |
| 319 | +3 | Lincolnshire Bombers Roller Derby | EUROPE | 1 | 1 | 0.5 | 68.65 |
| 319 | +3 | Fabulous Sin City Rollergirls | NORTH AMERICA WEST | 0 | 3 | 0.5 | 68.65 |
| 321 | | Rodeo City Rollergirls | NORTH AMERICA WEST | 1 | 6 | 0.5 | 68.2 |
| 322 | | Roller Derby Karlsruhe | EUROPE | 1 | 1 | 0.5 | 67.67 |
| 323 | +3 | Eindhoven Rockcity Rollers | EUROPE | 1 | 1 | 0.5 | 66.17 |
| 324 | +3 | Harpies Roller Derby Milano | EUROPE | 0 | 4 | 0.5 | 66.16 |
| 325 | -1 | Lafayette Roller Derby | NORTH AMERICA EAST | 0 | 5 | 0.5 | 65.36 |
| 326 | +4 | Undead Roller Derby | NORTH AMERICA WEST | 1 | 1 | 0.5 | 63.98 |
| 327 | +4 | Waimea Wranglers Rough Rollers | NORTH AMERICA WEST | 1 | 4 | 0.5 | 63.27 |
| 328 | -3 | Pacific Roller Derby | NORTH AMERICA WEST | 1 | 3 | 0.5 | 62.63 |
| 329 | +3 | Jersey Shore Roller Girls | NORTH AMERICA EAST | 0 | 3 | 0.5 | 62.62 |
| 330 | +4 | Dom City Roller Derby | EUROPE | 1 | 3 | 0.5 | 61.31 |
| 331 | +4 | Harrisburg Area Roller Derby | NORTH AMERICA EAST | 0 | 3 | 0.5 | 59.73 |
| 332 | +1 | 580 Rollergirls | NORTH AMERICA WEST | 1 | 6 | 0.5 | 59.57 |
| 333 | +7 | Fargo Moorhead Derby Girls | NORTH AMERICA WEST | 1 | 5 | 0.5 | 58.24 |
| 334 | -5 | Whidbey Island Roller Girls | NORTH AMERICA WEST | 1 | 2 | 0.5 | 58.06 |
| 335 | +2 | Twin City Roller Derby | NORTH AMERICA WEST | 0 | 2 | 0.5 | 57.98 |
| 336 | +2 | Two Rivers Roller Derby | NORTH AMERICA EAST | 0 | 2 | 0.5 | 57.76 |
| 337 | +2 | Central Ohio Roller Dolls | NORTH AMERICA EAST | 0 | 2 | 0.5 | 57.62 |
| 338 | -2 | Hogtown Roller Derby | NORTH AMERICA EAST | 1 | 4 | 0.5 | 56.8 |
| 339 | +2 | Peninsula Roller Girls | NORTH AMERICA WEST | 1 | 3 | 0.5 | 56.27 |
| 340 | +2 | Pensacola Roller Gurlz | NORTH AMERICA EAST | 0 | 6 | 0.5 | 53.94 |
| 341 | +2 | Memphis Roller Derby | NORTH AMERICA EAST | 0 | 2 | 0.5 | 53.41 |
| 342 | +2 | Prague City Roller Derby | EUROPE | 1 | 4 | 0.5 | 52.74 |
| 343 | +2 | Diamond State Roller Derby | NORTH AMERICA EAST | 0 | 2 | 0.5 | 52.61 |
| 344 | +2 | Ventura County Derby Darlins | NORTH AMERICA WEST | 0 | 2 | 0.5 | 52.47 |
| 345 | +2 | Rainier Rollergirls | NORTH AMERICA WEST | 0 | 2 | 0.5 | 50.45 |
| 346 | | Beloit Bombshells | NORTH AMERICA EAST | 0 | 2 | 0.5 | 49.74 |
| 347 | +1 | Fredericksburg Roller Derby | NORTH AMERICA EAST | 1 | 3 | 0.5 | 49.48 |
| 348 | +1 | Rock n Roller Queens | CENTRAL/SOUTH AMERICA | 0 | 5 | 0.5 | 49.26 |
| 349 | +1 | Portneuf Valley Bruisers | NORTH AMERICA WEST | 0 | 4 | 0.5 | 48.83 |
| 350 | +1 | Los Alamos Derby Dames | NORTH AMERICA WEST | 0 | 3 | 0.5 | 47.98 |
| 351 | +1 | Greenville Derby Dames | NORTH AMERICA EAST | 0 | 2 | 0.5 | 46.37 |
| 352 | +1 | Paradise Rollergirls | NORTH AMERICA WEST | 0 | 6 | 0.5 | 39.55 |
| 353 | +1 | Roller Girls of the Apocalypse | EUROPE | 0 | 2 | 0.5 | 31.68 |
| 354 | +1 | Devil Dog Derby Dames | ASIA PACIFIC | 0 | 2 | 0.5 | 30.46 |
| 355 | +1 | Spindletop Rollergirls | NORTH AMERICA WEST | 0 | 2 | 0.5 | 30.22 |
| 356 | +1 | Eerie Roller Girls | NORTH AMERICA EAST | 0 | 2 | 0.5 | 28.05 |
| 357 | +1 | New Hampshire Roller Derby | NORTH AMERICA EAST | 0 | 2 | 0.5 | 21.01 |