Houston Roller Derby
Houston, TX, United States of America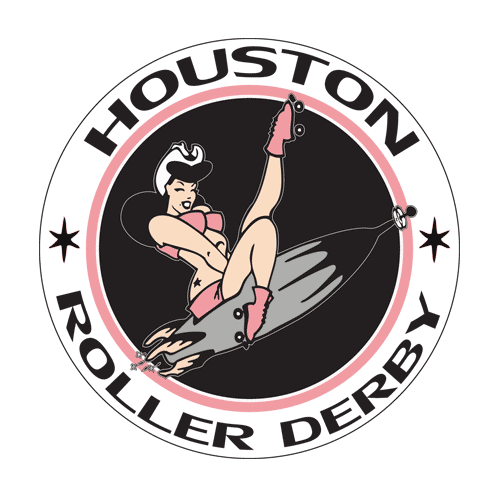 http://www.houstonrollerderby.com/

Since organizing in 2005, Houston Roller Derby has grown into a league of more than 80 skaters that sells about 1,400 tickets for each bout. Bouts are held on the third Saturday of each month during the season, which runs from March through September at Bayou Place Live (formerly called Verizon Wireless Theater) at 520 Texas Avenue in Houston.
The league consists of four home teams, The Bayou City Bosses, The Brawlers, The Valkyries and The Psych Ward Sirens, and two travel teams, the Houston All-Stars, and the Knockouts (B-team).
The Houston Roller Derby All-Stars is Houston's dream team – the league's most talented and dedicated skaters cherry-picked out of its four home teams. These women train a minimum of three times a week and have played against other cities across the U.S. since 2006. They ended their 2009 season with five wins out of seven games against cities including New Orleans, La., Austin, Texas and Philadelphia, Pa. These wins entitled Houston Roller Derby to be included as one of the top 12 teams to compete at the Women's Flat Track Derby Association's national competition in November 2009.