2018 International WFTDA Playoffs
Atlanta
September 21 - 23, 2018
Texas Rollergirls Win!
Texas Rollergirls (Seed #1) won the 2018 International WFTDA Playoffs Atlanta, and will head to Championships in New Orleans in November. They will be joined by Second Place finishers, Jacksonville Roller Derby (Seed #3), and Montréal Roller Derby (Seed #2).
Freight Train of Texas Rollergirls was Tournament MVP.
Brackets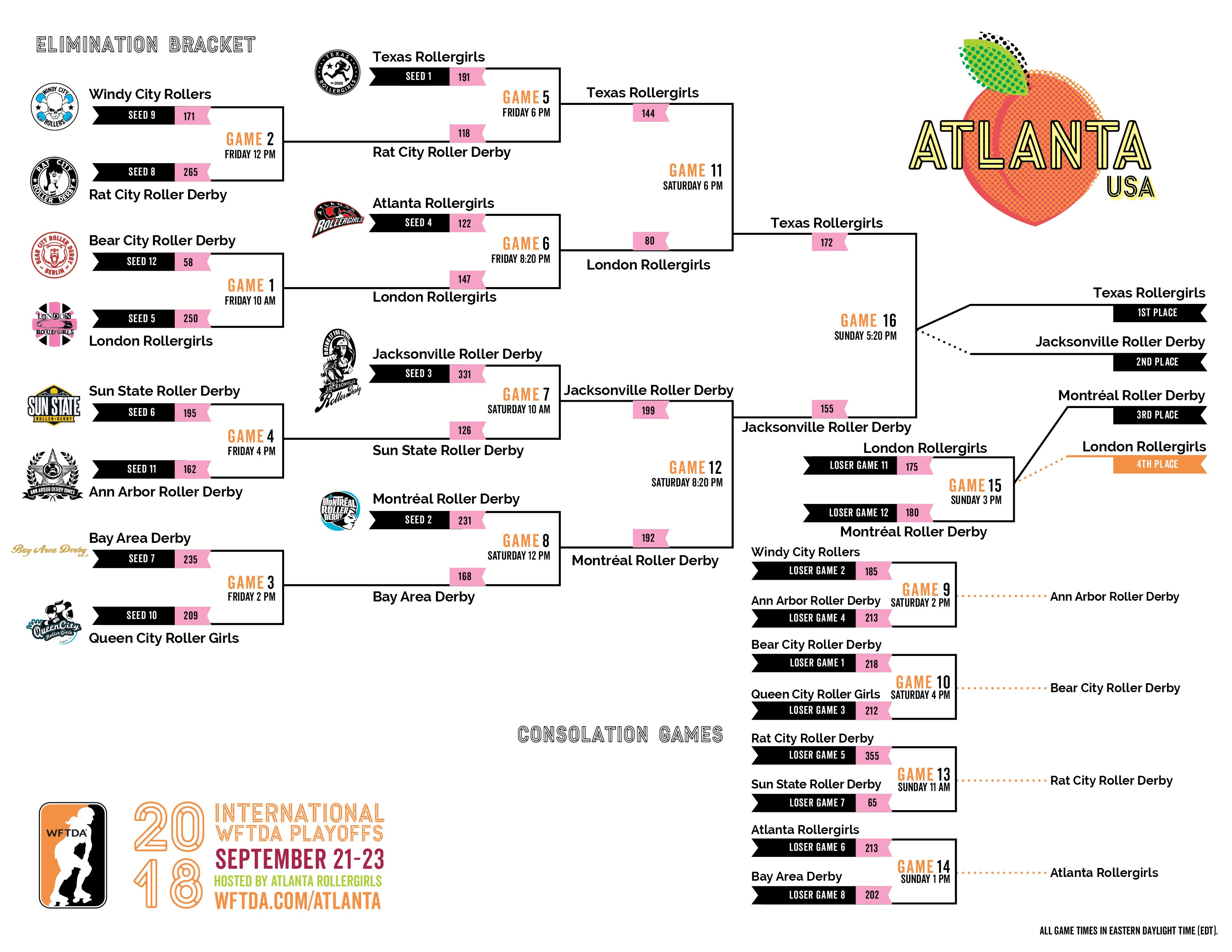 Download PDF
---
Hosted by Atlanta Rollergirls
Founded in 2004, the Atlanta Rollergirls held their first bout in 2005 in a rink just outside of the city. In 2008, we moved intown and have been bringing this fast-paced, all-female, contact sport to sell-out audiences in Midtown ever since.
Atlanta roller derby offers something for everyone — from the hardcore roller derby aficionado who wants to see nationally competitive teams live in action to the normally sports-phobic novice who is just looking for something fun to do with a date, a social group, or the family. Combining aspects of the traditional sporting event experience, like tailgating, with original innovations such as half-time shows by local bands, indie arts and crafts, and door prizes, Atlanta Rollergirls' bouts draw an eclectic audience with fun, family-friendly entertainment.
---
Thank you to our tournament sponsors!
Real. Strong. Athletic. Revolutionary. and DANCE.