2018 International WFTDA Playoffs
Atlanta
September 21 - 23, 2018
The 2018 International WFTDA Playoffs in Atlanta, Georgia, USA will feature twelve of the world's top women's flat track roller derby teams competing for a spot in the Championships in November. This website is where you'll find all of the information you need about the tournament, whether you plan on attending live and in person, or watching online at wftda.tv.
---
Brackets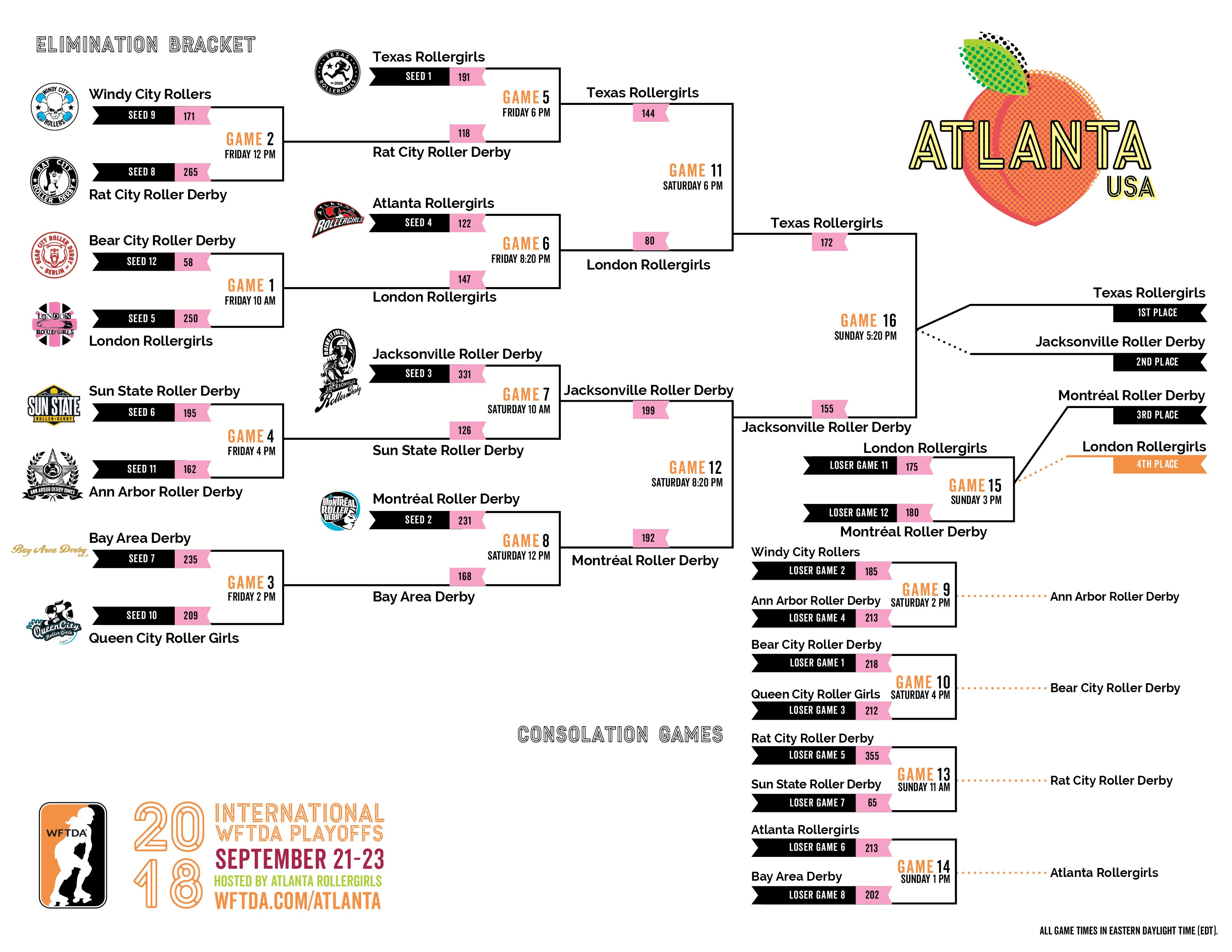 ---
Hosted by Atlanta Rollergirls
Founded in 2004, the Atlanta Rollergirls held their first bout in 2005 in a rink just outside of the city. In 2008, we moved intown and have been bringing this fast-paced, all-female, contact sport to sell-out audiences in Midtown ever since.
Atlanta roller derby offers something for everyone — from the hardcore roller derby aficionado who wants to see nationally competitive teams live in action to the normally sports-phobic novice who is just looking for something fun to do with a date, a social group, or the family. Combining aspects of the traditional sporting event experience, like tailgating, with original innovations such as half-time shows by local bands, indie arts and crafts, and door prizes, Atlanta Rollergirls' bouts draw an eclectic audience with fun, family-friendly entertainment.