2018 International WFTDA Playoffs
A Coruña
August 31 - September 2
The 2018 International WFTDA Playoffs kick off in A Coruña, Spain, as twelve of the world's top women's flat track roller derby teams compete for a spot in the Championships in November. This website is where you'll find all of the information you need about the tournament, whether you plan on attending live and in person, or watching online at wftda.tv.
---
Brackets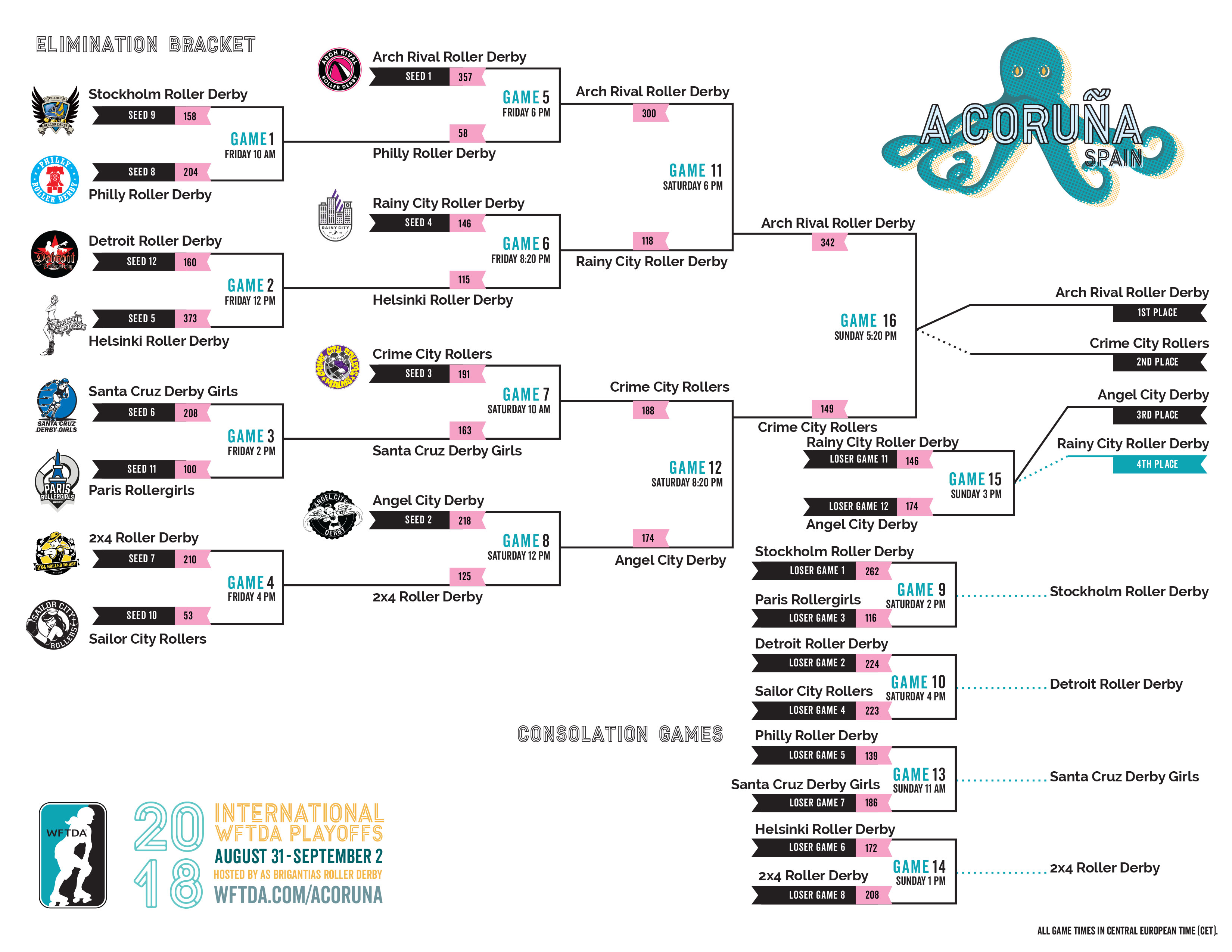 Download: US Letter PDF | A5 PDF
---
Hosted by As Brigantias Roller Derby
As Brigantias Roller Derby was born in the streets of A Coruña, a beautiful small city by the sea in northwestern Spain, in the autonomous community of Galicia. The region's official language is Galicien, but Spanish is also spoken.
As Brigantias actively work toward promoting women's sports in A Coruña, motivating women to live a healthier life while practicing this amazing sport. Our main goal is to advance roller derby in Spain while fostering an environment of diversity, inclusion and respect among athletes. Since the beginning, teamwork, honesty and equality have been our league's core values. We work to eradicate violence against women; to create an inclusive environment for transgender, intersex and gender expansive skaters and to empower our skaters to fulfill their athletic potential.