2019 International WFTDA
Playoffs: Seattle
September 13-15
Join us for the 2019 International WFTDA Playoffs in Seattle, Washington, USA hosted by Rat City Roller Derby. Watch 12 of WFTDA's top teams compete for a spot at the International Championships in Montréal in November.
Competing teams and seeding will be announced in July, based on the June 30 WFTDA Rankings. Watch this space for more information, including ticket and watch pass sales, travel info, and more.
Bracket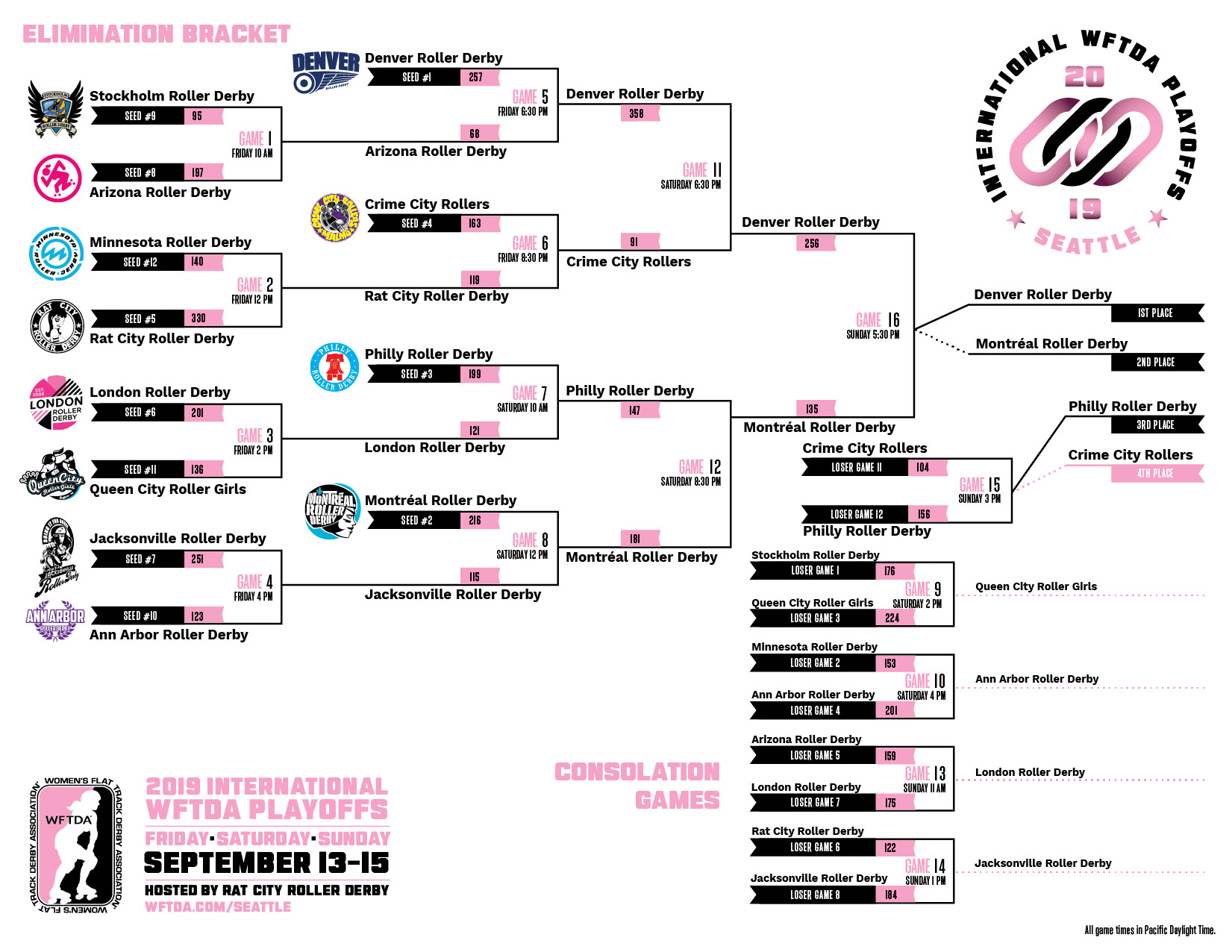 Download: US Letter PDF | A5 PDF | A4 PDF
---
Hosted by Rat City Roller Derby
Rat City Roller Derby (RCRD) got rolling in April 2004, as Rat City Rollergirls. The Rat City Rollergirls were named after "Rat City," the nickname for the south Seattle neighborhood of White Center, where the league started playing at the Southgate Roller Rink. In 2017, Rat City Roller Derby rebranded to create a more inclusive and empowering environment for skaters and fans. RCRD celebrated their 15th season in 2019 and are delighted to be hosting their fellow leagues during the 2019 WFTDA Postseason!