Tournament Results
News & Links
2019 International WFTDA
Playoffs: Winston-Salem
September 6-8, 2019
ANGEL CITY DERBY WINS!
Angel City Derby came in First Place at the 2019 International WFTDA Playoffs in Winston-Salem, North Carolina, USA hosted by Greensboro Roller Derby. Angel City will head to the International Championships in Montréal in November, along with Texas Rollergirls, who came in Second Place, and 2×4 Roller Derby who came in Third Place.
The tournament MVP was Blaque Jac of Atlanta Roller Derby, who was selected by the WFTDA BOD for her outstanding contributions on and off the track.
Bracket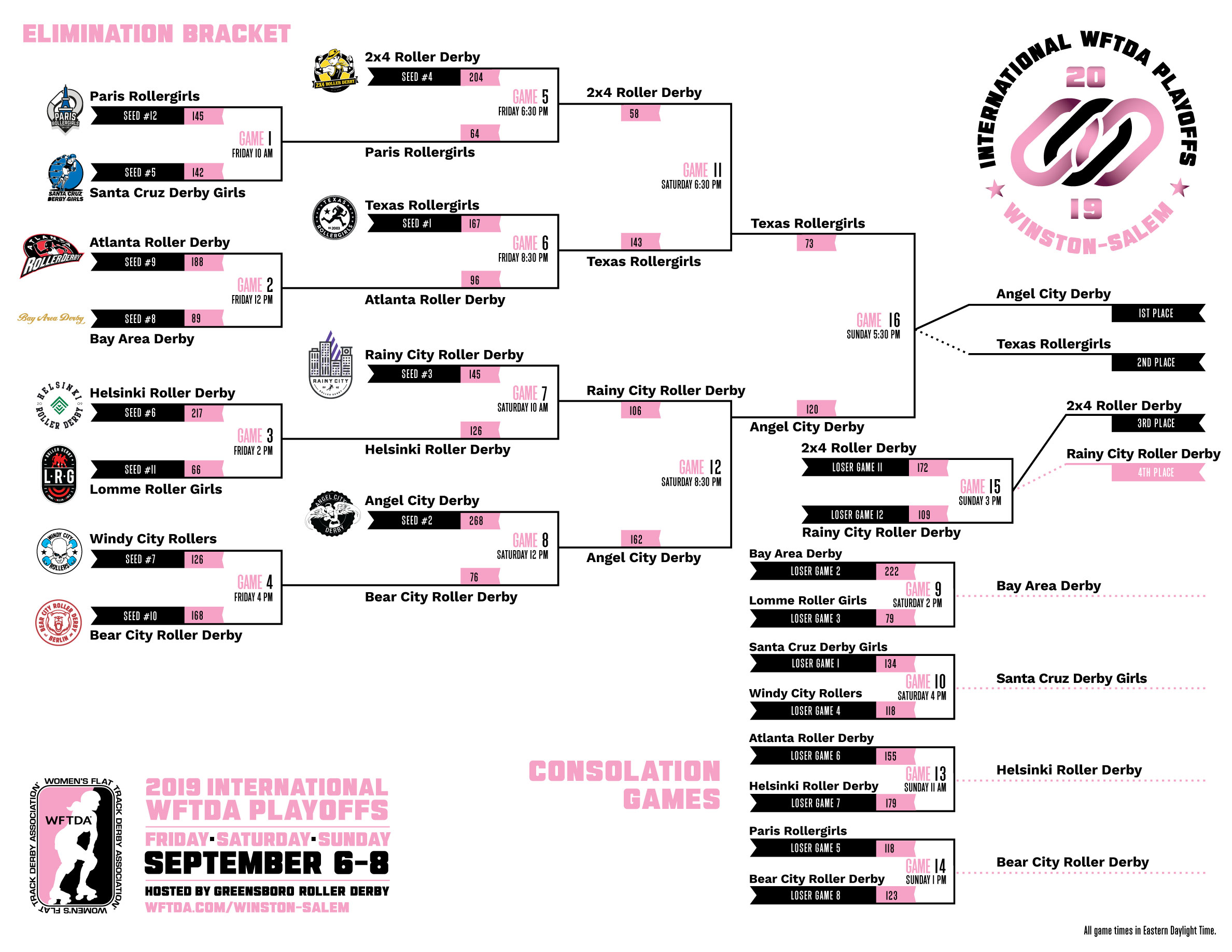 Download: US Letter PDF | A5 PDF | A4 PDF
---
Hosted by Greensboro Roller Derby
Greensboro Roller Derby (GSORD) is a 501(c)(3) non-profit whose objectives are to engage skaters in the sport of roller derby in a positive environment and to foster national and international amateur sports competition. GSORD strives to foster sporting conduct, athleticism, and teamwork.
Thank You to Our Tournament Sponsors!
Blaque Jac (Winston-Salem MVP) Highlights