2019 International WFTDA
Playoffs: Winston-Salem
September 6-8
Join us for the 2019 International WFTDA Playoffs in Winston-Salem, North Carolina, USA hosted by Greensboro Roller Derby. Watch 12 of WFTDA's top teams compete for a spot at the International Championships in Montréal in November.
Competing teams and seeding will be announced in July, based on the June WFTDA Rankings. Watch this space for more information, including ticket and watch pass sales, travel info, and more.
Bracket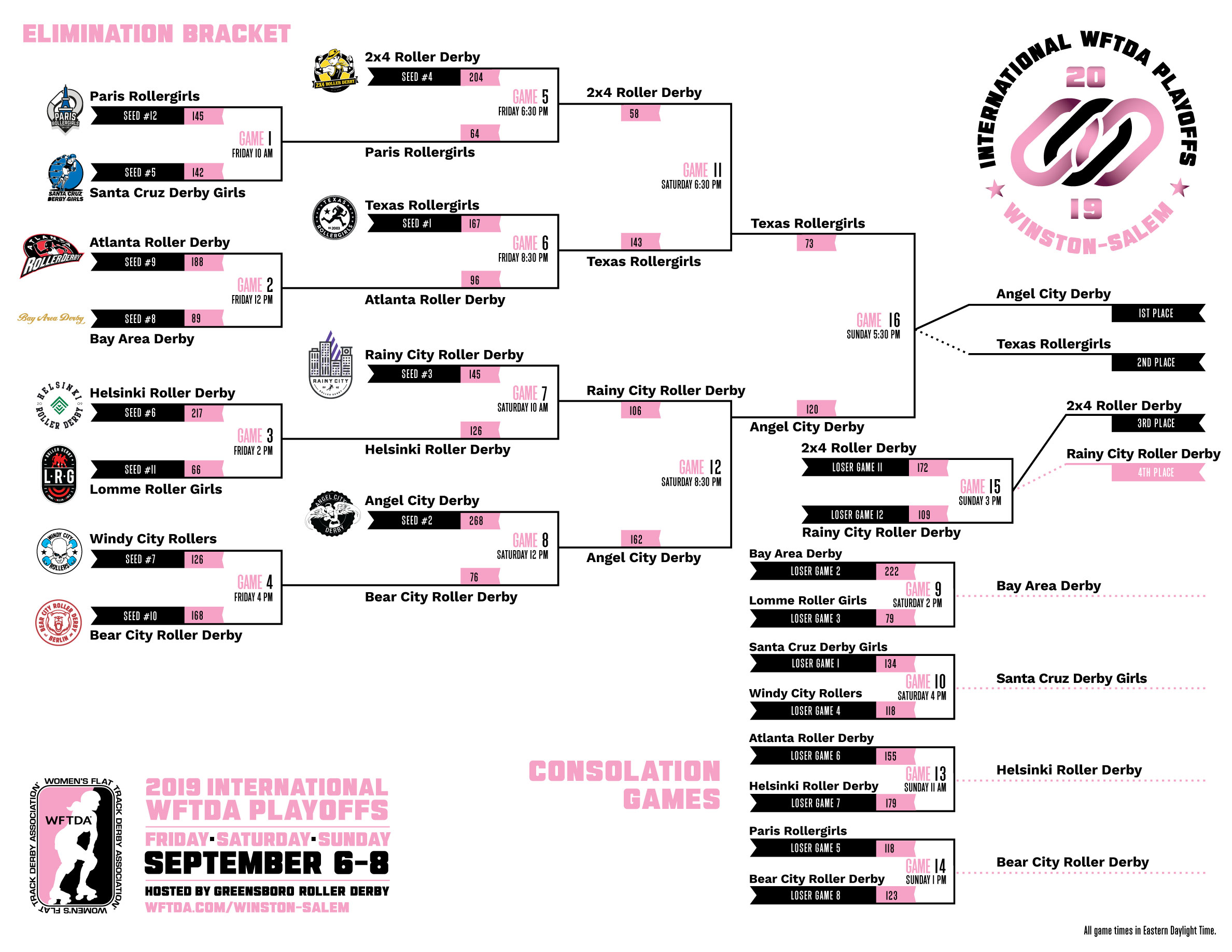 Download: US Letter PDF | A5 PDF | A4 PDF
---
Hosted by Greensboro Roller Derby
Greensboro Roller Derby (GSORD) is a 501(c)(3) non-profit whose objectives are to engage skaters in the sport of roller derby in a positive environment and to foster national and international amateur sports competition. GSORD strives to foster sporting conduct, athleticism, and teamwork.