2019 International WFTDA
Championships
November 15-17, 2019
Join us for the 2019 International WFTDA Championships in Montréal, Québec, Canada, hosted by Montréal Roller Derby. The top teams in the WFTDA will compete for flat track roller derby's highest honor, the Hydra trophy.
The top 4 teams in the June 2019 Rankings have received a bye straight to Championships, and will be joined by the top three finishers from the Playoffs tournaments in Winston-Salem and Seattle. Seeding for those six teams was determined based on the September 30 Rankings (read more). Read more about the WFTDA Tournament Structure and Seeding Process.
Brackets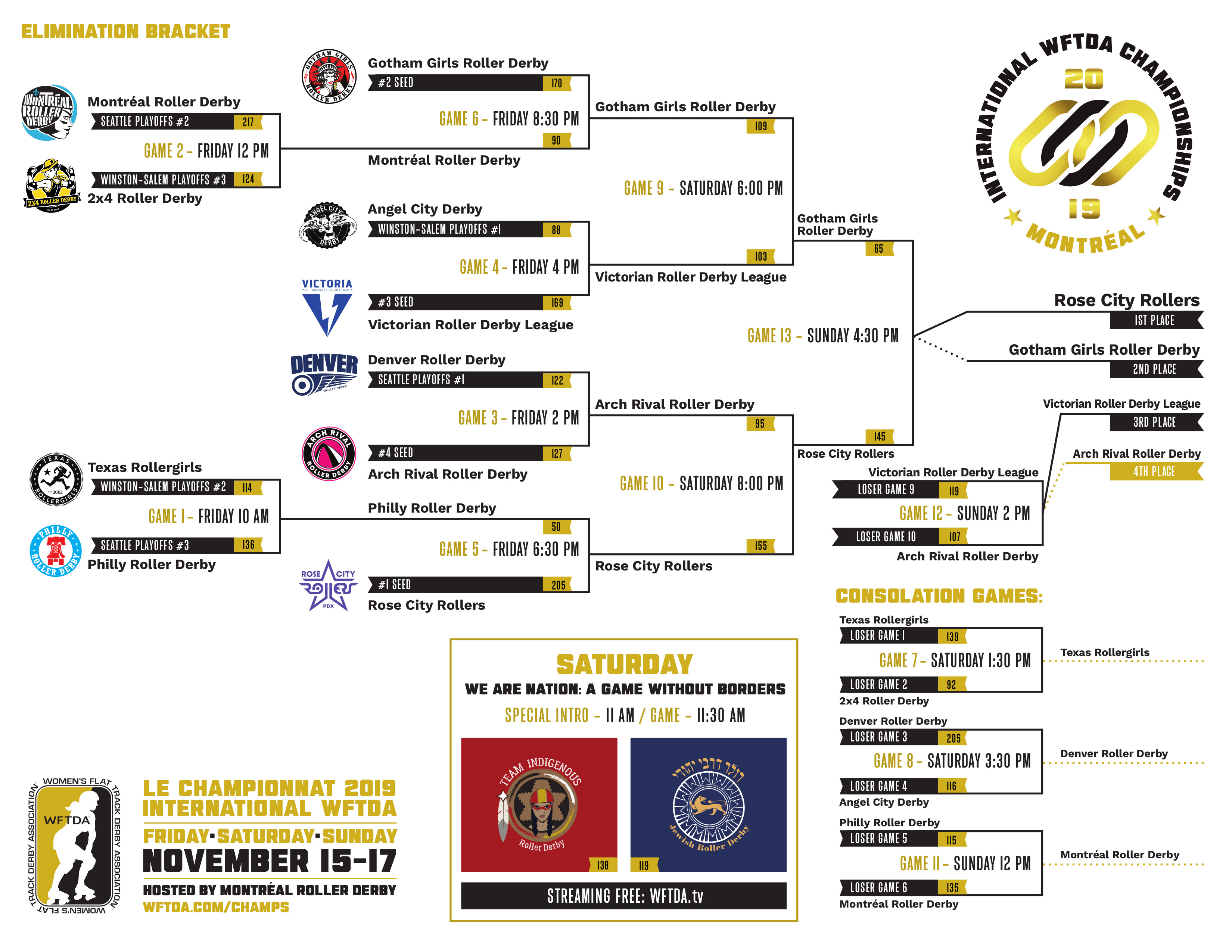 Download: US Letter PDF | A5 PDF | A4 PDF
---
Hosted by Montréal Roller Derby
Montréal Roller Derby is super excited and honored to host our first #WFTDAChamps! MTLRD is proud to hold a space of inclusion, solidarity, and where Roller Derby is an expression of community. Receiving the highest level skaters from all over the world makes this event the most beautiful expression of our international community of love.
---
Thank You to Our Tournament Sponsors!